Training
Making You A Disciple Who Makes Disciples.
"I have seen the power and love of the Holy Spirit move through Scott in a way I've only seen in a handful of people. So real, authentic, loving, and life changing! This ministry has such a unique and strategic touch from God on it. I cannot wait to see what God is going to do with Jesus At The Door!"
— Brian "Head" Welch, KoRn
APPLETREE EVANGELISM
EVERYONE IS AN APPLE (Zechariah 2:8)
"Evangelism is about everyday believers walking through the orchards of life, reaching out their hands to catch the falling apples"! Everybody can catch!
Zechariah 2:8- Deuteronomy 32:10 - Psalm 17:8. All state that we are the apple of His eye. You were once an apple until somebody caught you?. We are priceless apples waiting to be caught.

THE GREAT COMISSION
EVANGELISM IS PARTNERSHIP (JN6:44)
We Share He Shakes.
We Ride He Waits.
I'm too introverted? I'm not good around strangers? I wouldn't know what to say? That's ok as it's not about you anyway! It's about His power on display! Which means everyone gets to play!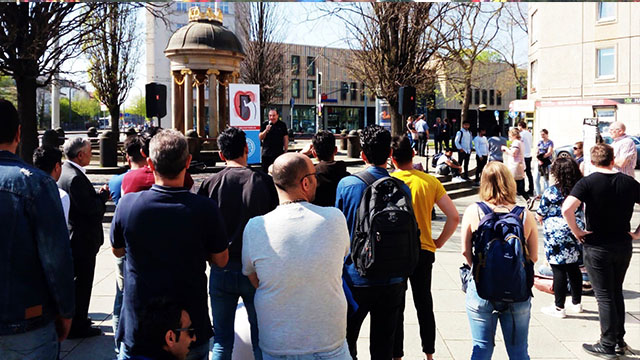 THE GOSPEL IS ENOUGH (ROM1:16)
GROWING YOUR GIFTS IN OUR GARDEN
I've never seen a healing? I've never given a word of knowledge?
Jesus At the door is a garden where all your other gifts can grow.
None, though, are essential to begin. The Gospel is enough.
ALL those other gifts are a byproduct of relationship with Holy Spirit.
Partnership is power- as you GO you'll GROW!