5 years after beating addiction, Scott launched into full-time Evangelism at Causeway Coast Vineyard Church.
Scott took to the streets and as he shared the Gospel, the Holy Spirit poured out His power. Jesus At The Door was born. Thousands have since come to Christ through this simple gospel-driven model.
Criminals, ex-cons, drug dealers, gang leaders and notoriously violent men and women have found a family in Scott and Jaye's new believers' group, The GodSquad. Over 300 of these 'strangers from the street' have settled in a Church family.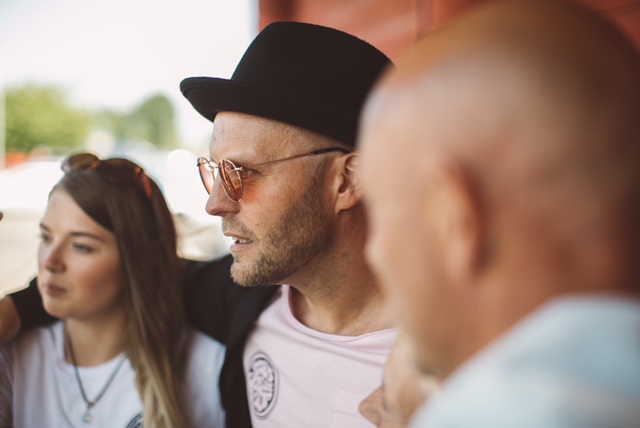 Jesus knocking at the door
Behold, I stand at the door and knock. If anyone hears my voice and opens the door, I will come in to him and eat with him, and he with me.
Revelation 3:20 (ESV)
Jesus At The Door is framed around nine points and a picture.
Three pertain to the picture, three symbolise sin, and three reveal repentance.
We use a modern work of art to begin the conversation based on Holman Hunt's "Light Of The World" painting, inspired by Revelation 3:20. It was drawn by artist Charlie Mackesy.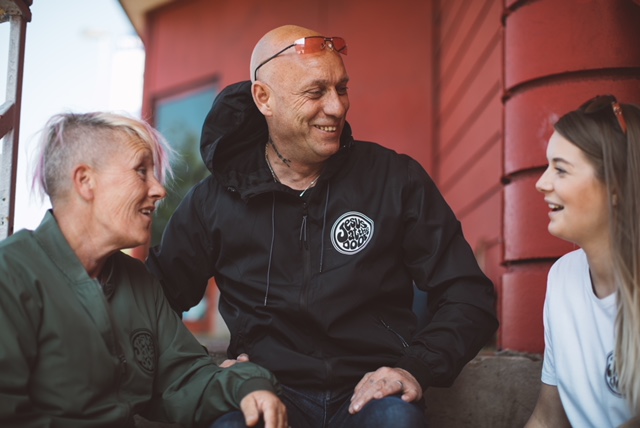 "Teaching the church to catch"
Jesus said in John 6:44 That no-one can come to Him unless the Father draws them.
The Father, through the Holy Spirit who blows like a mighty wind, is shaking the trees and drawing men and women to Himself.
Some apples will fall, some will move a little, and some
won't move at all. All we have to do, is be there to catch.
As I went out onto the streets one day, the Holy Spirit said, "Scott, imagine people on the streets are apples on a tree. You share, then I'll shake."
That simple image was all I needed; it changed everything for me.
It removed the pressure of feeling I had to know everything and convince everyone.